Optimise the award process.
Speedier sub-works contract management.
Award sub-works contracts rapidly. The automatic proposal comparison mechanisms allow you to take speedy decisions and always based on consolidated information.
Get rid of the administrative burden. The PRIMAVERA Construction Solution provides sound price analysis mechanisms which optimise proposal control and sub-works contracts' negotiation.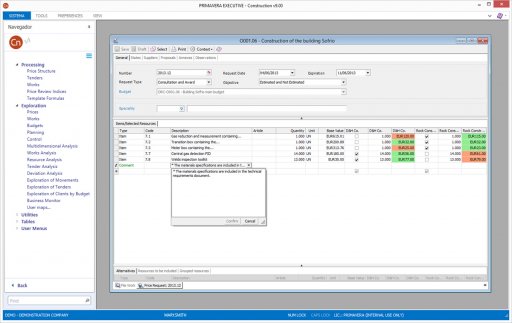 Strict financial control of each Project/Works.
Find out the costs and income in detail.
Get a precise idea of which Projects/Works you should concentrate your efforts and investment on. Consolidate the investment strategies with reliable information to support decision-making.
Easily identify the consumption associated with each Project/Works: the resources involved, the requisitions made, the invoices generated, the advances and bank guarantees, the subsidies and financing.