A new economic cycle driven by oil and gas
The era of the oil and gas sector
A new era is dawning in the Mozambican economy. The potential of the oil and gas sector is huge and expectations for the extraction industry in Mozambique are high. To overcome these expectations, the major challenge for companies in the sector is to
increase productivity and efficiency in the management of material and human resources
. However, achieving high levels of efficiency is not easy, especially when several hours are devoted, every day, to the administrative treatment of information, which is often full of errors and inconsistencies.
In order to speed up administrative work and ensure data accuracy, a solid, reliable management system is essential, which safely handles legal and tax requirements and ensures a cohesive management of all the company activities. A modern system, in continuous evolution and that is exemplary in the treatment of specificities of the sector, such as economic transactions in various currencies or the complexity and demand of logistical operations. A management system that is an ally in conducting the business.
The right technological partner for the industry
Currently, the administrative and financial management of companies is already supported in more or less evolved systems. The biggest differentiating factor is the ability to integrate data from various systems and ensure cohesive management, supported by rigorous numbers and shared by the entire management team. We know that integrated information management is the cornerstone of any successful management team. There is no point in having several information systems dealing with different core areas of the company, if these systems are not interconnected. The result will be loss of information, loss of productivity and difficulty in monitoring performance and making strategic decisions.
PRIMAVERA management solutions provide you with the ideal technology to continuously monitor the evolution of legal and tax reporting and a firm and integrated business management, from the extraction of feedstock to the distribution and analysis of profitability, through automatisms that guarantee productivity and accuracy.
Join PRIMAVERA now!
We have a special campaign!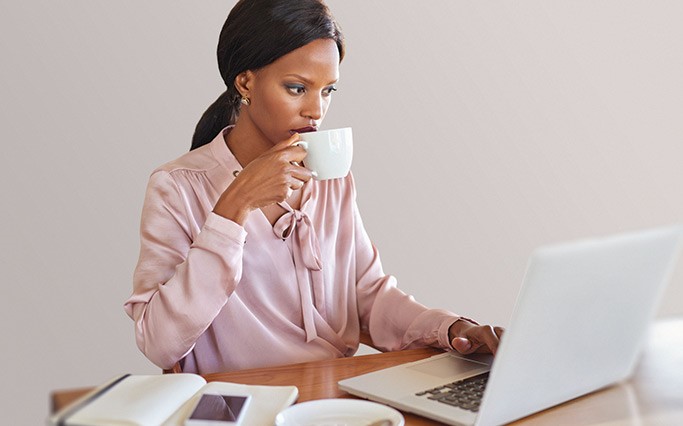 Guaranteed efficiency
With PRIMAVERA management solutions, your business will enter a new level of efficiency. These are some characteristics that will increase the competitiveness of your company:
Simplicity and ease of use;

Permanent monitoring of legislation;

Strict management of stocks, in various currencies;

Salary processing in accordance with legislation;

Financial reporting in multiple currencies;

Ease of integration with other systems;

Updated decision support information;

Global and integrated business management.
SIMPLE, FAST AND EFFICIENT MANAGEMENT
An exactly tailored ERP
Since this an extensible platform, even if you use another system that you share with the company's head office, you can easily integrate it with the PRIMAVERA's ERP in order to simplify your response to tax obligations, in terms not only of management and financial reporting but also as regards to human resource management. These are some features PRIMAVERA's ERP:
1. Multilingual, multi-currency, multi-reporting
Each user can select in which language they want to use PRIMAVERA's ERP. So, even if there are employees in your company who master different languages, everyone can use the same system.
Another important feature is the multi-currency facility. With PRIMAVERA's ERP you can bill in Meticais and receive payment in other currencies, manage stocks in various currencies and do financial reporting in the currency you want.
2. Accounting, financial and human resources management
PRIMAVERA's ERP is a central management hub from which you can rigorously manage information that can impact your results, from purchasing, stock and customer management to accounts, banks, cash-flow, payroll, management accounting and the financial management of projects. All this data is integrated in order to cut administrative work to a minimum and guarantee the absolute trustworthiness of information.
3. Accounting updated in real time
The rigor and soundness of accounting and financial management are the main strengths of PRIMAVERA's ERP. A set of automatisms ensures swift and rigorous processes, bank transactions are automatically posted to the accounts, the treasury is updated by the minute and you still have access to updated and ready-to-send financial reports.
4. Compliance with legal and tax obligations
PRIMAVERA's ERP is in continuous technological evolution, so that company managers have continuous access to the latest technology and the security of being able to count on a system that permanently monitors the legal and fiscal evolution.
Complementary solutions
At PRIMAVERA you will find a huge range of reliable complementary solutions, which integrate natively with the ERP, and provide you with all the necessary data to manage your business safely. Discover some of these solutions that will boost the management of your business:
1. Integrated production management
An integrated production management solution links the data on the production line to logistical and financial management, ensuring efficiency throughout the entire production process and the entire administrative and financial management of the business.
2. Integrated warehouse management
A robust warehouse management system (WMS) allows you to efficiently organize merchandise, control all material inputs and outputs, transfers between warehouses or delivery of orders, with all data integrated into the ERP.
3. Equipment and asset maintenance
At PRIMAVERA you will also find a system for managing the maintenance of equipment and assets that helps to implement preventive maintenance strategies, so that you can increase the useful life of each equipment and maximise the investment made.
4. Management reporting
The speed and accuracy of financial and management reporting is ensured by PRIMAVERA Office Extensions, a solution that works simultaneously with PRIMAVERA's ERP, allowing you to quickly extract a set of management reports on essential areas such as Sales, the Human Resources or Financial.
5. Analytical decision-making support system
For companies that need solid data to support decision making, we offer Business Analytics, a data analysis solution that collects information from the various systems and applications and offers management indicators that allow monitoring the company's performance in real-time.
Join this campaign now!
Valid only until September 21st.
Some of our clients